Q-Ball
From Betamountain.org
Q-Ball

Name
Q-Ball
Species
Human
Status
Researching
Ability
Creator of the Series 5 Implant
Origin
Earth
Bio
Weird, bald, skinny guy. All around doctor and genius. Not unlike Q from the 007 films. Creates all sorts of gadgets, including the android ranger Buzzwang. Creator of the series 5 brain implants. Hangs out at Beta Mountain or the Longshot research facility.
Important Relations
Favorite Food
AKA "The Usual"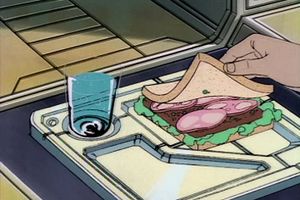 Cornbeef and peanut butter on banana bread and a glass of seltzer.
Don't forget the pickle.
Episodes
---
FanFic Appearances
---