02-11-01 (C. Rowley)
From Betamountain.org
02-11-01 (C. Rowley)
An announcement from the sales department.

The Second Book of Arna, "THE SHASHT WAR" by Christopher Rowley is now on its way to sales outlets across the US etc..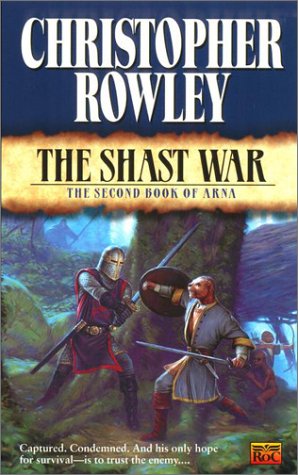 We were able to find the book over at Amazon.com. Click here to check it out! (Thanks Kaymo)



Note: It ends up that the cover pictured above is part of the promo batch and the 'Shast' misprint led to the pulping of those copies.
| | |
| --- | --- |
| | I must admit that I have not read any of Mr. Rowley's works to date. In an ironic twist, I was checking the eBay links on the menu (below the site disclaimer) for functionality and ended up bidding on an auction (link good until 3/8/1) for a couple of his books and won. |