Edge of Darkness - Ship Bridge
From Betamountain.org
Pre-production art is a view into the heart of a series where one not only gets to see the talented work of the artist, but also the blueprints for the characters, scenes, places, and items that make up the fictional world. We were are fortunate enough to receive a few scans of artwork from the series from a friend of the show and of series artist Brad Fox. Below is the first of those images and we were able to pair the image with the series result.
---
In "Edge of Darkness", MaCross and Dordel stand on the bridge and view a display screen. Note that computer animation is cut into the display in this shot, one of the staples of the series.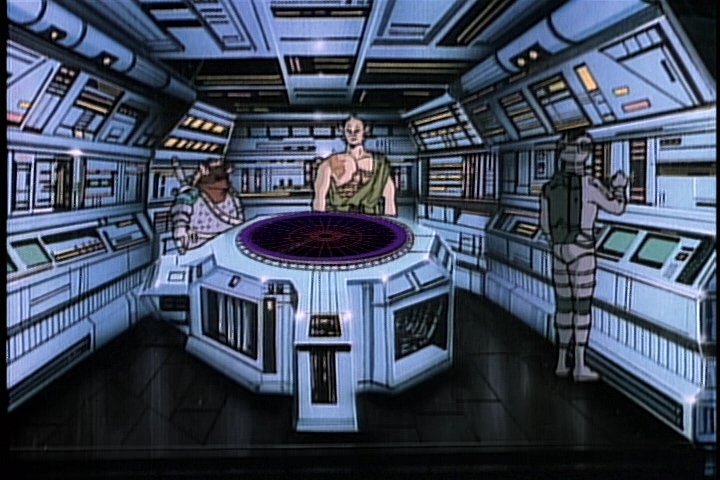 ---
When the animation frame is overlayed with the artwork, we see how close the final production piece is to the original.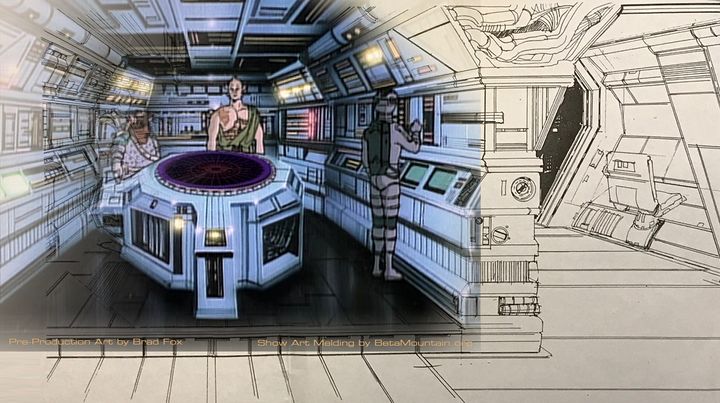 ---
Finally, the original artwork by Brad.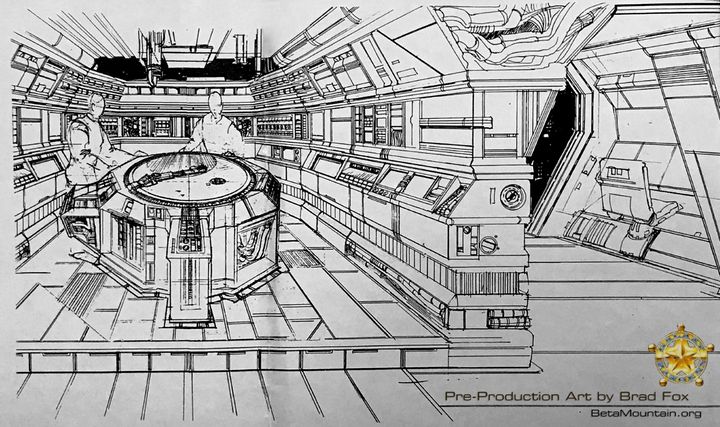 ---
One of the things that catches my eye beyond the artwork is the size of the layout and how the series was "pre-widescreen". What would the show have looked like in the widescreen format?